THE ULTIMATE POWER PACKAGE FOR YOUR STARTUP:
Entrepreneur Power BUNDLE
UnlimITED 
Web hosting
Unlimited Domains
Unlimited Disk Space
Unlimited Bandwidth
Unlimited Databases
Unlimited DB Space
Unlimited Email Accounts
Unlimited... Everything
Marketing
Automation
This package includes unlimited access to Ariana Desk, our proprietary Email and SMS Marketing Automation Tool. 

Connect with your customers via triggered and automated emails, SMS messages, interactive banners, splash pages and much more. 
Host Unlimited
Webinars
This package includes access to our extremely popular webinar hosting tool.  With Ariana Webinars, you can market your product, connect with your customers or hold information sessions right from your laptop, tablet or phone.  Of course, with the Entrepreneur Power Special, you can host unlimited webinars. 
Ariana Society 
Membership
Ariana Society is a private, VIP membership club for the digital elite.  When you choose the Entrepreneur Power Special, you can network with the exclusive Ariana Society membership, get access to group-buying shopping discounts, stream 24/7 workouts and yoga classes, plus much, much more. Unlimited Ariana Society Access is included. 
FREE TOOLS
Set You Apart
The Entrepreneur Power Special includes: 
FREE SSL 
FREE Dedicated IP
CPanel with Softaculous Auto-Install
24/7 Tech Support
Instant Setup 
...and much, much more.
Powerful but
Affordable
The Entrepreneur Power Special is only: 

$49 per month  
(or $399 per year)
Pay annually and get 4 months free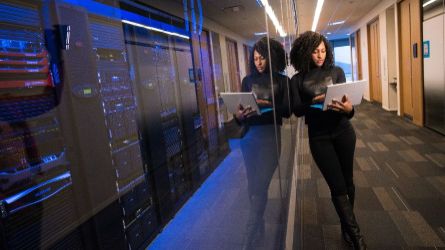 Premium Support
All Ariana Hosting packages come with 24/7 technical support, often recognized as some of the best support in the industry. 


Our servers are based in the US, and so is our technical support.  If you have a problem, we're here to help.  We're truly your partner in the industry. 
All Ariana Hosting packages come with unlimited bandwidth.  No matter how popular your site gets, you never have to worry about bandwidth overages. 
All Ariana Hosting packages use the latest solid state drives (SSD) to ensure your site loads instantly.   Slow sites affect your search rankings, but you won't have to worry about that.

All Ariana Hosting packages include a free SSL certificate; it will never be necessary to buy your own. 
Ariana Hosting packages are set up instantly during the checkout process, so you can be online in minutes. 
- PERFECT FOR PROFESSIONALS
Our most elite package includes FREE webinar hosting, FREE Ariana Society membership and FREE access to our powerful, private marketing automation suite.  If you're serious about your business, choose the Entrepreneur Power Special. 

Not ready for our Ultimate Entrepreneur Power Pack?  Check out some of our other web hosting options. 
Our most economical package
---
---
1

Domain Included
Unlimited GB Disk Space

Unlimited

Bandwidth
CPanel

Instant Setup
---
---
5

Domains Included

Unlimited 

Disk Space

Unlimited

Bandwidth

Unlimited

Databases

Unlimited

Email Accounts
CPanel

Instant Setup
Our most powerful package
---
---
Unlimited

 Domains

Unlimited

Disk Space


Unlimited

Bandwidth

Unlimited

Databases

Unlimited

Email Accounts

FREE

SSL
Softaculous Auto-Install

CPanel

Instant Setup
Copyright (c) 2021 TNMG Holdings, LLC
37 N. Orange Avenue | Orlando, FL | 32801